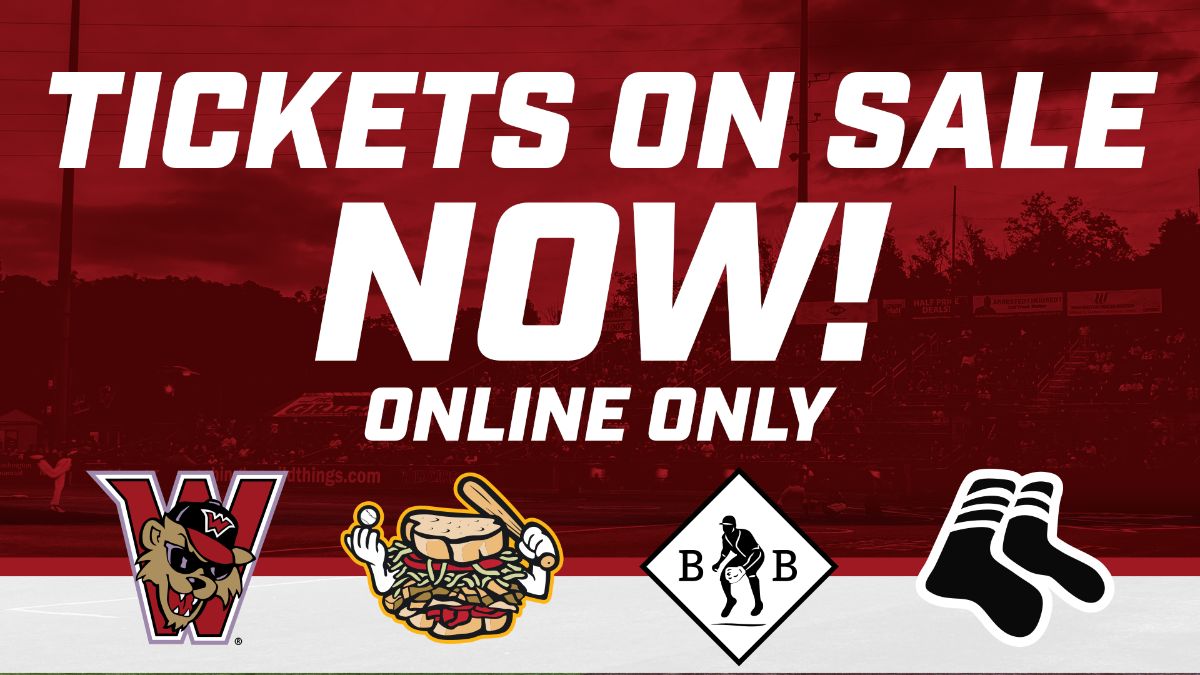 ---
WILD THINGS BASEBALL DETAILS
PLEASE READ CAREFULLY BEFORE PURCHASING TICKETS
Although the Wild Things will be playing baseball this summer, the management is taking this opening slowly to ensure that their safety processes, procedures, and protocols are firmly understood and can be successfully implemented.  The following is a summary of the changes you can expect in advance and while at the ballpark.
All tickets must be purchased in advance to limit contact between your family and others.

Tickets will go on sale every Sunday evening for the games that week.

Two games will be played at the park on Thursday, Friday, Saturday, and Sunday. Each game is a separate event.  Game times are 3:00 p.m. and 7:00 p.m. Thursday-Saturday; 1:00p.m and 5:00 p.m. on Sunday. The park will be cleared and cleaned between games.

A special seating area will be available at all games for fans 55 years of age and older.

Masks are required.

Everyone will be subject to temperature checks. Anyone with a temperature over 100.4 and members of their party will be denied entry.

Fans will be required to distance themselves from others in the park.

Players will not travel. All games will be played at Wild Things Park.  Unlike past years, there will be no autographs or contact between players and fans.

There will not be fireworks every Friday, but if all goes well there may be some special nights scheduled later in the summer.

All beverages will be served in cans, no draft/fountain drinks.

All condiments will be pre-packaged.

Concession area staff will be separated from fans by plexiglass barriers.

Touchless point-of-sale equipment and hand sanitizer stations have been installed. High touch areas will be frequently cleaned.

The Kids Zone will not be operating this summer. Due to social distancing the playground, bounce houses, speed pitch, etc. will be closed for the summer.

All fans will enter at the right field gate. All fans will exit through a separate gate on right field concourse.  There will be no reentry into the park.
A message from the Wild Things management – Please note that this is not Frontier League Baseball, and you will not have the same experience as in years past. Much of the entertainment will be temporarily set aside. For example, our mascot will be in the park for baseball games but will not be mingling with fans in the crowd. We do, however, have a plan in place that will allow pictures to be taken with the mascot. We will have giveaways some games and we will attempt to do as much as we can. Please do not judge us by your experience this summer. We are looking forward to the 2021 season. And will bring our brand of baseball back with a vengeance.
North Franklin Township appreciates the effort the Wild Things are making to provide some fun and entertainment in our lives at a time when so many recreational activities are not available. We ask the fans who are attending to be respectful of others and to abide by the guidelines so that the opportunity to attend the games can continue to be available for everyone.  We are thankful that North Franklin is the home of the Wild Things and we look forward to working together with them as they provide excitement and entertainment to their fans for many years to come!