North Franklin Township is looking for someone to fill a Full-Time Public Works/Road Crew
Position – Deadline for applications is Friday, August 9 at 4:00 p.m. Click here for more information.
---
North Franklin Township to be baited this year with Oral Rabies Vaccines for raccoons –     
---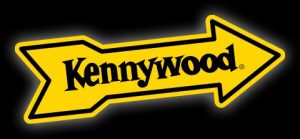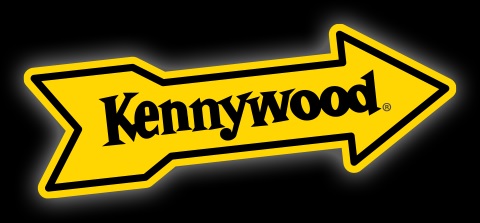 Kennywood Tickets are here! 
North Franklin residents only, $20 each, limit 4 per household, cash or check only (no credit cards). Pick up at the Municipal Building, 620 Franklin Farms Road, Monday-Friday, 8:00 am – 4:00 pm. Tickets are good any day in June or any weekday in July and August; weekends in July and August must pay a $10 surcharge.  Quantities limited.
---
PAVILION RENTALS
Summer will soon be here and the time for outdoor celebrations will be upon us. The North Franklin Township Park Pavilions are booking up fast! Don't miss getting the date you need to celebrate that special occasion. CLICK HERE for the information you need to book your rental today!
---
North Franklin Township Clean Up Day Recap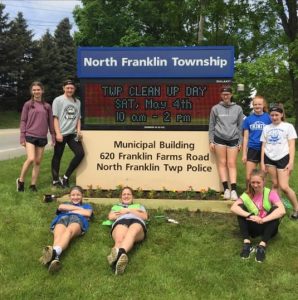 On Saturday, May 4, the township held its 2nd Annual Clean Up Day from 10:00 am – 2:00 pm.  We had 23 people participate and were able to collect an entire truckload of litter and perform an upgrade on the landscaping around the township building! 
We would like to thank all the volunteers who gave their time and effort to be here and lend a hand.  In addition, we would  like to offer a special "Thank You" to:
Harshman CE Group, LLC for donating refreshments/snacks for the day,
PennDot for providing the gloves, safety vests, litter bags and signs,
and Avery United Methodist Church for organizing a cookout afterward.
It was great having everyone come together to help make our township a nicer place to live!
---
TRAVEL ALERT – April 15, 2019
Intermittent Nighttime Single Lane Restrictions – Interstate 70
AND
Bridge Closure Route 3038 (Ridgewood Drive)
Uniontown, PA – PennDOT District 12 would like to advise motorists that a bridge on a section of Route 3038 (Ridgewood Drive) where it goes over Interstate 70 in N. Franklin Township will be closed and detoured starting tonight, April 15 at 8:00 PM through late August.
This closure is going into place so that the superstructure (beams and bridge deck) can be replaced. A marked detour will be in place that uses Route 3013 (Franklin Farms Road), Route 40, and Route 3010 (Old National Pike).
Additionally, there will be nighttime, intermittent single lane closures on Interstate 70 between Taylorstown (Exit 11) and Chestnut Street (Exit 15) as needed between 8:00 PM and 6:00 AM so that the existing beams can be removed. Motorists will need to be alert and watch for traffic pattern changes.
Motorists can check conditions on major roadways by visiting www.511PA.com. Motorists are reminded to drive with caution and be alert when entering a work zone.
---